And it's a cheque for US$120.65!
Amazing right?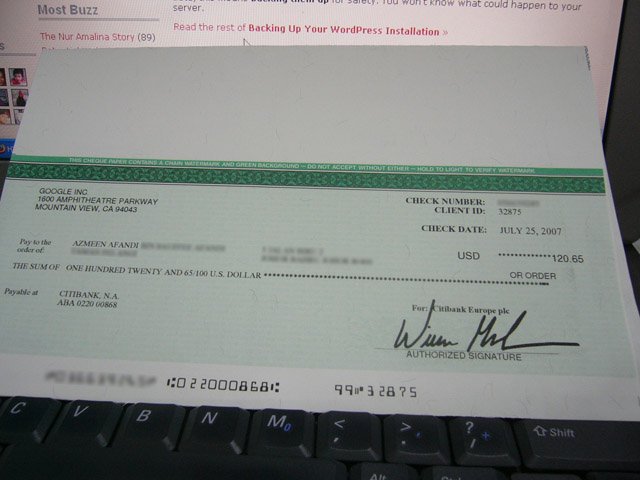 Well, honestly it's my latest AdSense cheque. It's just coincidence that it arrived on my birthday. But it's a pleasant surprise no matter how you look at it.
I've made more than RM1000 from AdSense. Sure, it's not much. However, people like Gaman makes thousands of Ringgits from AdSense per month. My friend, Joneh gets his AdSense cheques on a monthly basis from ads served on his web sites JonehRC.com and PapaJoneh.com.
As you can see, as long as you're passionate about writing; and you can write consistently about topics that interest a lot of people, you too can make money from AdSense.
Already Have A Web Site?
Make money from web content you already have! I have made more than RM1000 from AdSense. What's your excuse?